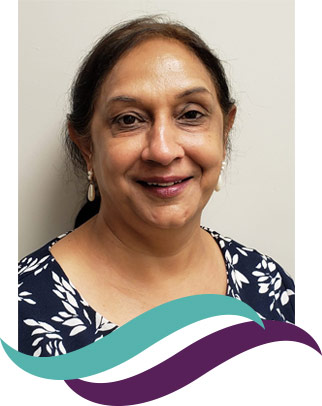 Meet
Dr. Palwinder Kaur-Panesar
Born and raised in India, Dr. Panesar graduated dental college in India in 1986.
In 1987 she moved to the United States and settled in Michigan where much of her family lives. She continued her dental studies and graduated from the University of Detroit Mercy School of Dental Medicine in 1991.
While in Michigan, she met her husband and they married in 1994. They moved to New York for work and she practiced for 2 years until the opportunity to move to Maine and work presented itself.
Dr. Panesar, her husband and their two young sons moved to Caribou Maine in 1996 and she had a thriving solo dental practice for 14 years in Fort Fairfield.
Opportunity presented itself again for Dr. Panesar and he family in 2010 when she was able sell her practice in Caribou and move to New Hampshire so her husband could pursue opportunities in his career. In 2011 Dr. Panesar purchased the dental practice of Dr. Lionel Vachon of Sanford and created Healthy Smiles Family Dentistry.
Acquiring office space in Sanford and building the practice of her dreams has been extremely rewarding. Her caring and compassionate persona and her ability to provide optimal dental care in an inviting and comfortable setting is well respected by her patients.
Dr. Panesar attends numerous hours of continuing education every year and is always looking for the absolute best treatments, materials, and services to offer her patients. She is immensely proud of the fact that she can offer most services in her office.
Dr. Panesar is an active member of the American Dental Association, the Maine Dental Association, and the York County Dental Association where she presided as President from 2016 to 2017.
When she is not caring for patients, Dr. Panesar enjoys reading, long walks, cooking and visiting India as often as possible. She resides in New Hampshire with her husband and two grown sons who are currently in college in Stony Brook NY and the University of New Hampshire.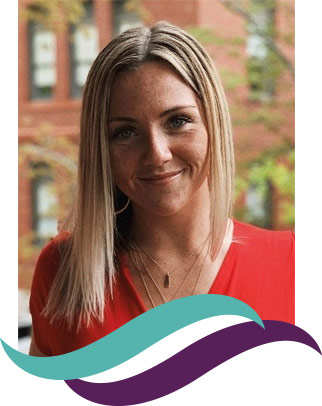 Meet
Katelyn (Kate) Lynch, Dental Hygienist and Oral Health & Wellness Specialist
Kate grew up on the New Hampshire seacoast. She achieved her bachelors degree from the University of New England's Dental Hygiene program in 2019. She was awarded Hu Friedy's "Golden Scaler Award" for her clinical excellence demonstrated throughout her time at UNE. She holds additional licensing in local anesthesia.
Kate's specialties in the field of dental hygiene include building relationships with her patients, an educating them on the best ways to keep their mouth healthy and their smile strong and beautiful.
During Kate's off time, her hobbies include spending time outdoors; camping, hiking, nature walks, boating, swimming and occasionally skiing. She thanks her fiancé Noah for introducing her to skiing. She loves anything that involves spending time with her fur baby, fiancé, family, and friends. She also enjoys fitness, cooking, shopping, and relaxing with a good book.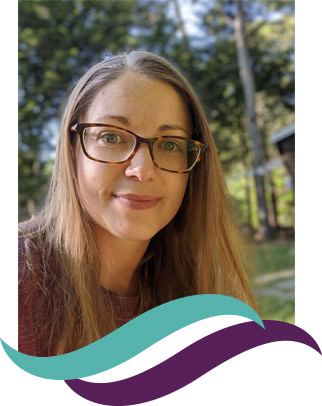 Meet
Kayla Boone, Dental Hygienist and Oral Health Genius!
Kayla graduated from the University of Maine Augusta in 2015 with her Associates of Science Degree in Dental Hygiene.
She is a member of the American Dental Hygienist's Association and holds licensing in Local Anesthesia and a Nitrous Oxide Permit.
Upon graduation Kayla worked in a practice in Portland Maine before joining our office in 2019.
Kayla is an exceptional provider of care and gets great pleasure in helping dental patients improve the health of their gums and teeth, thus improving their overall health.
As a certified Reiki practitioner and Lifestyle mentor, Kayla enjoys seeing the results of a healthy mouth lead to improvements in a patient's overall health.
During her off time, Kayla enjoys reading, she loves being outdoors and enjoys camping. Kayla lives in Wells with her partner Chris and their dog Duchess.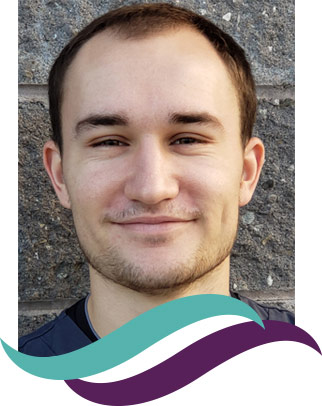 Meet
Mitch Duncan, Dental Assistant
Mitch grew up in Springvale, Maine and attended Sanford High School. He then went on to graduate from Saint Joseph's College of Maine with a Bachelors in Medical Biology. During his time at St. Joes Mitch was a 4-year member of the college's soccer team.
Joining the Team in 2020, Mitch is deeply passionate about dentistry and plans to continue to grow his experience within the field so that he can one day attend dental school.
During his time off he enjoys spending time with friends and family. His hobbies include golfing, skiing/snowboarding, exercising, camping, hiking, and playing with his dog Nike.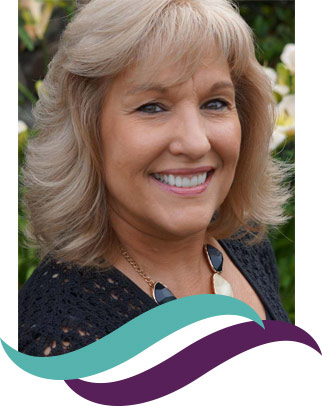 Meet
Kelly Lynch, Office Manager
Kelly is a born and raised Mainer. She lives in Sanford with her husband and has been blessed to have her mother, her two children and five grandsons living close by. Kelly is known for having an adventurous streak. Unafraid to try new things, her latest adventure involved getting her motorcycle license at the age of 57 and buying a new motorcycle!
She has supervised dental offices for almost 3 decades and spent 12 years in retail and hospital management. Her mission is to provide transparency regarding treatment and finances. She loves a good challenge and finds great satisfaction in helping patients maneuver the maze of their dental benefit coverage.
She is a FELLOW, Executive Member and Ambassador of AADOM (The American Association of Dental Office Management) and was awarded the title of "Practice Administrator of Distinction" in 2016.
Kelly is a published author, a member of the Speaking Consulting Network and the Golden Girls of Dentistry.